Dining Hall
Mealtime at Life of Riley is a unique opportunity to get acquainted and to make lasting friendships. Folks from all part of the Midwet and of all ages enjoy not only the meals but also the good-natured fellowship.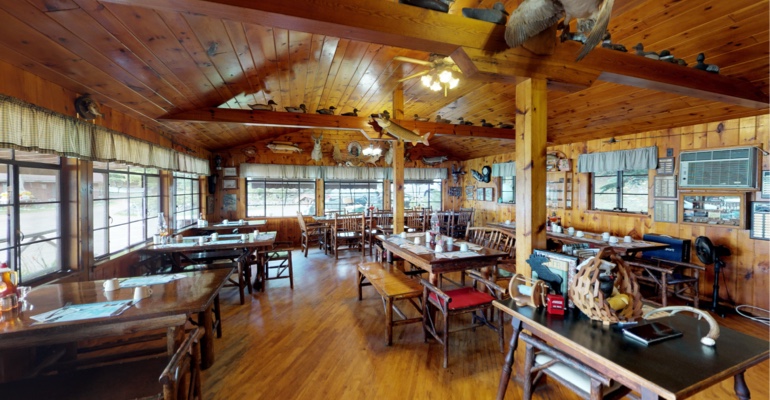 You will find the Life of Riley kitchen busy most of the day. Breakfast is served from 7:00 am - 10:00 am to accommodate both early and late sleeping guests. Dinner arrangements may be made for groups of 10 or more for meals.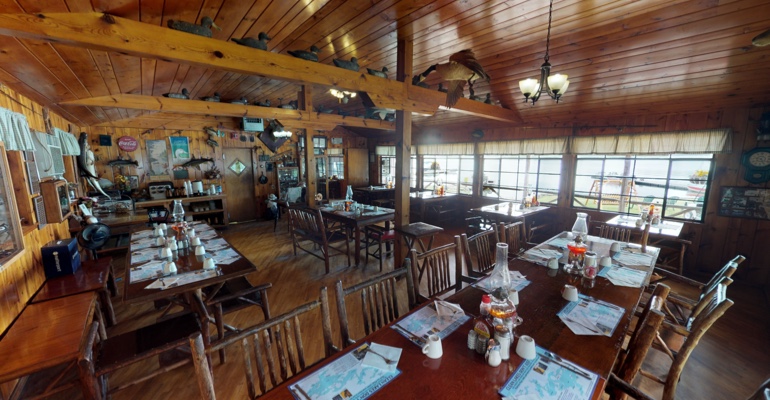 Our breakfast menu features a wide variety of tasty items including eggs -- as you like them -- Bacon or Sausage. The Omelets are great and can be tailored to your particular taste. French Toast, Pancakes and the Wednesday Special Bisquits & Gravy, are fluffy and fresh. The expanded time allows everyone to plenty of time to stop in for a warm breakfast.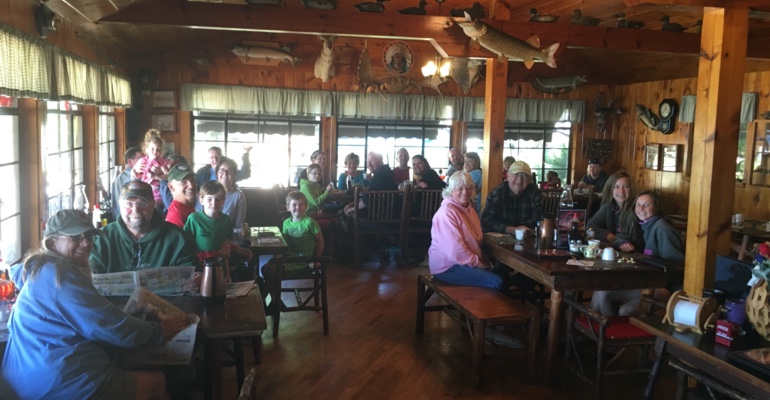 For those large groups wanting the ability to enjoy a relaxing night, arrangements can be made for dinner at the Dining Hall. Mea Options of Roast Turkey & trimmings or Ham Dinner are available on Sun or Wed. Just stop by the dining hall and make your reservation request. Each meal is served with a vegetable, potato, salad bar, bread, and dessert. Our bread is baked fresh daily in the resort kitchen and each meal is served hot off the stove. There's no worry about leaving the table hungry, as generour portions are always servid.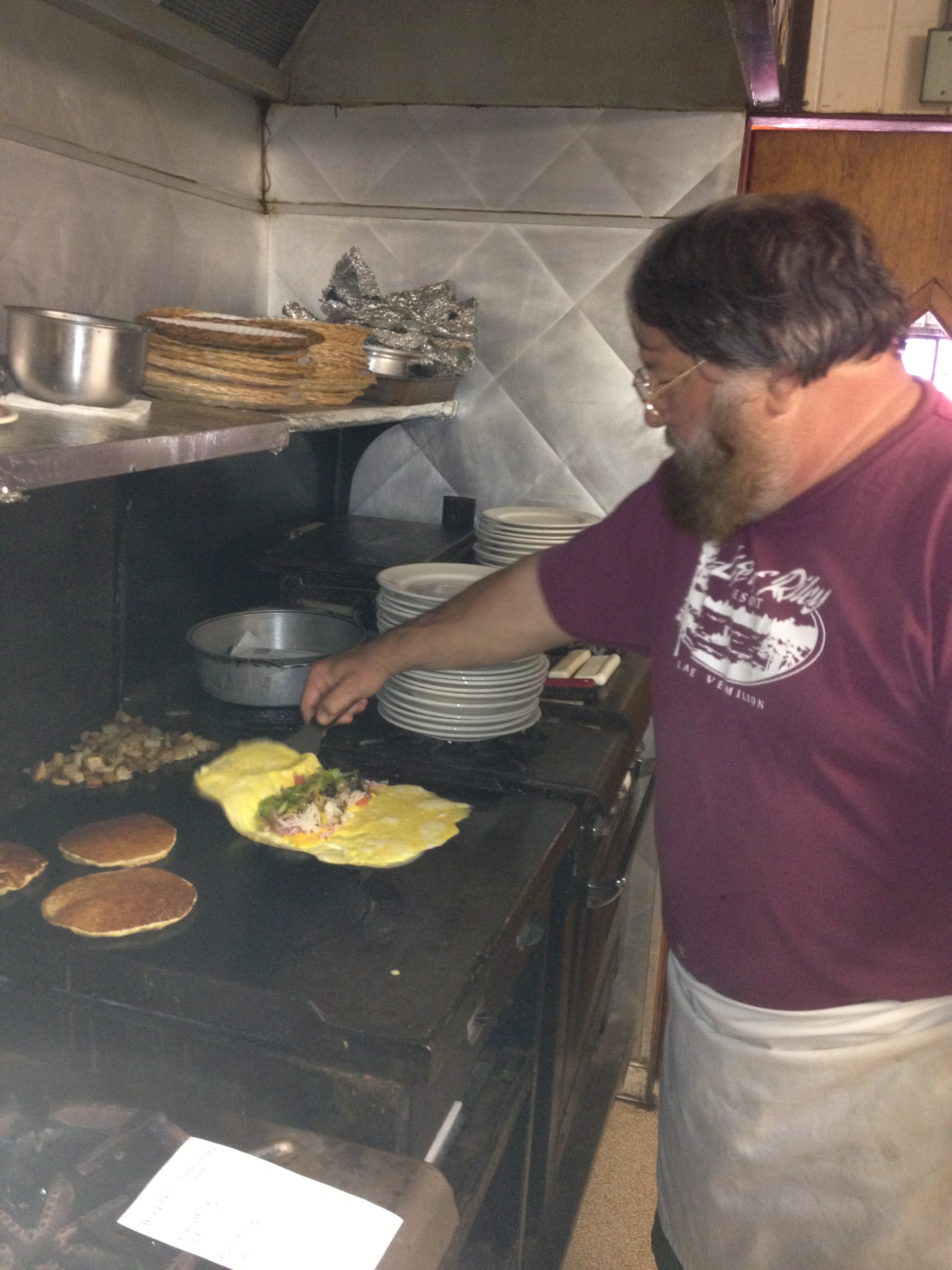 You'll find that each meal is prepared with great care and whenever possible, fixed as you prefer. We continue to use local, fresh products. No pre-processed items are used. Each item is prepared fresh daily with no preservatives to ensure healthy, wholesome foods. In cases where special diets are necessary, we will do our best to make the required changes. (Advance notice of special diet needs is appreciated.)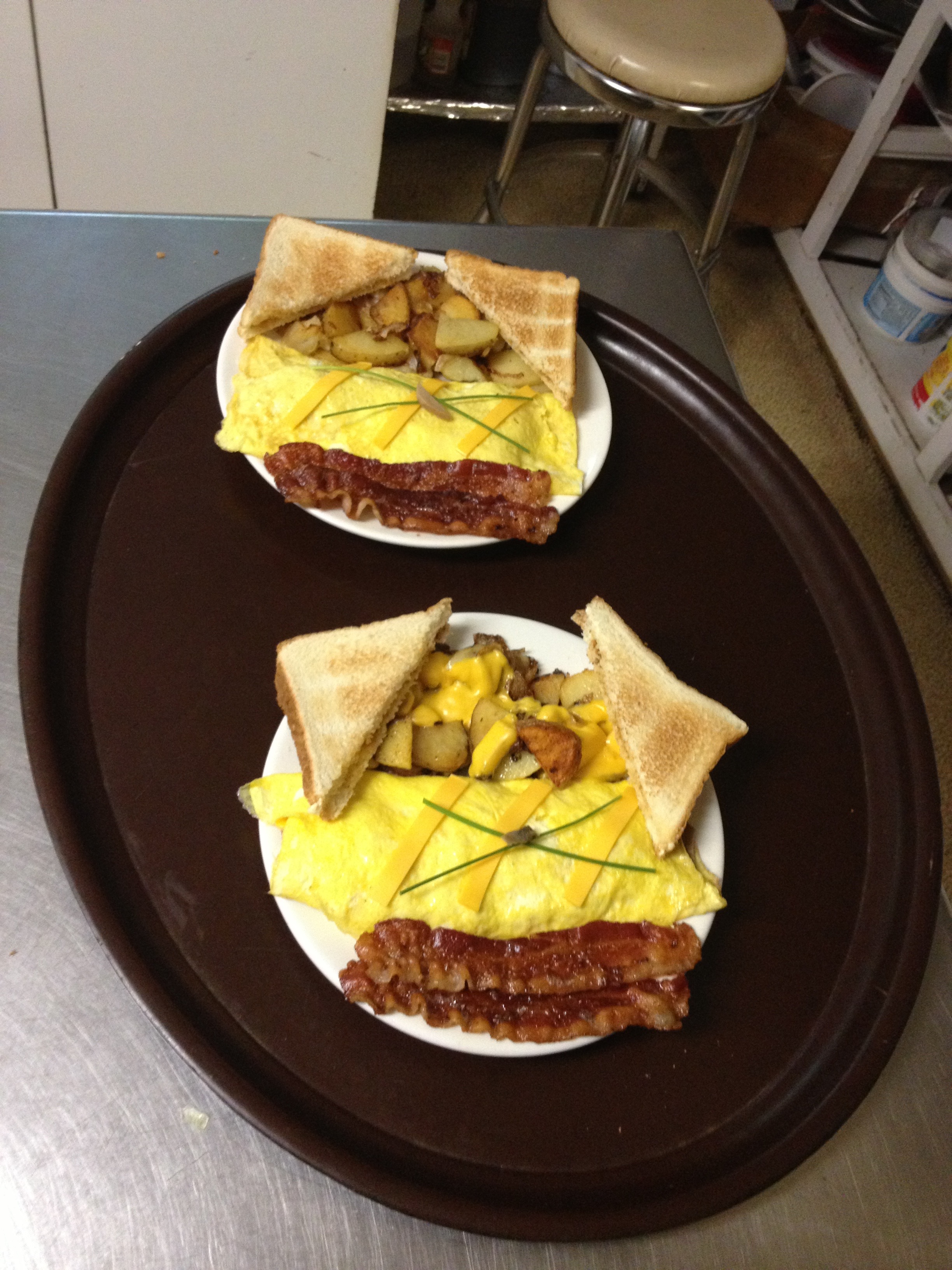 Breakfast Menu
Served daily from Opening through mid-August
Dinner
Reservations Necessary for groups of 10 or more
Served from Opening thru mid-August
Turkey & trimmings or Ha
All dinners servid with Salad Bar, Potato, Vegetable, Homemade Bread, and Dessert
Choice of Coffee, Tea, Milk or Kool Aid
Note: Dining Hall will close mid=August and reopen for the Fishing Tounament